Clients & Testimonials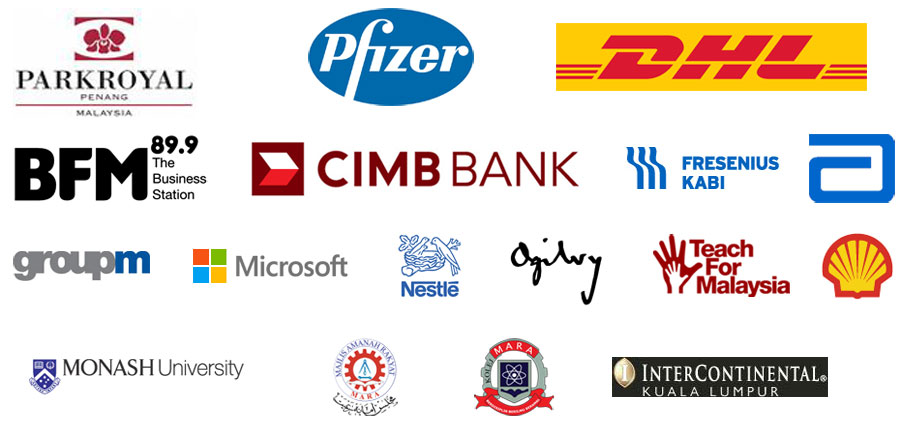 Patrick Khoo
Regional IT Director at Amway, Southeast Asia
Helen and Pete of Aspire Consulting did a wonderful and outstanding job for the DHL management team in bringing out a positive culture that was attuned to changing for the better as well challenging ourselves in always looking for improvements. The assignment for Aspire was to help DHL management team realize and understand themselves better in terms of their thought process and work behaviours and I am glad to say it was a very well executed assignment, with its effects lasting even up to today.
Many thanks to Helen and Pete
Paul Thomas
Senior Director, Human Resources, Asia Region at Pfizer
I have known Helen for more than 10 years and have engaged her on a number of occasions. Helen is someone who is meticulous, takes the trouble to fully understand her client's areas of need and develops programs that are well thought out and delivered in a manner that takes into account nuances such as organization readiness and culture. This is what sets her apart from competition. Nothing is ever off the shelf and you can be assured that her customized solutions will meet your organization's needs. A true reflection of any consultants worth to the organization is if he/she gets repeat business. In Helen's case, this is without exception the norm. I would highly recommend Helen and her consulting company to any organization that is looking to find a genuine business partner that will deliver business solutions that are effective and are value for money.
Margit Takacs
Associate Director - Senior Change Management & Organisation Development Consultant at Deutsche Post DHL
Helen, her business partner and I had the chance to work together on an exciting Values Driven Leadership in DHL in Indonesia. They designed a workshop around the importance of leadership behaviours where Helen confidently engaged the audience in reflecting on their personal and team performance, which was followed up with an accelerated learning exercise, a mission in the nearby jungle where teams had to work together to accomplish their assignment. After the simulation, she led an important reflection exercise where she enabled the people to review their own behaviours, out of their comfort zone and relate those to the everyday work environment.
Helen is a very professional, confident and knowledgeable consultant whose drive is in people and organisational development. I would warmly recommend any other clients to work with her and her company!
Charles Brewer
Managing Director, Sub Saharan Africa at DHL Express
I have worked with Helen and Pete (Aspire Consulting) on a number of occasions and in multiple countries. Typically I have used their services to support large organizational change programs - specifically focussed on culture, teams and results. In all cases, Helen and Pete have come at the opportunity with humility, creativity, empathy and dynamism. They are a first class organization who just get it done! I highly recommend Aspire Consulting.